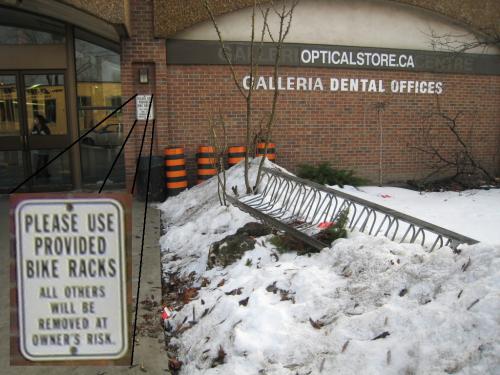 Bike parking rack at The Galleria Mall at Dufferin and Dupont. This is by the North entrance on Dupont.
Please use provided bike racks. All others will be removed at owner's risk.
Would be nice if the rack wasn't upside-down in the snowbank. Should upgrade to something better than a wheel-bender too.