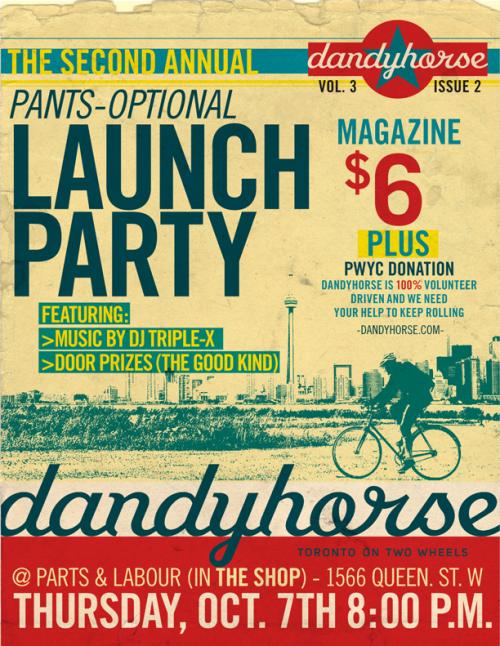 $6 for the Dandyhorse magazine plus a donation at the door.
Featuring: DJ Triple-X and some nice door prizes (so we've been told). Taking place at Parts & Labour, 1556 Queen St W (in Parkdale).
Despite dandyhorses being mostly useless first-generation machines, pushed by the upperclass men by scooting their feet in a "dandy-like" way, which met a dead-end until someone came up with the idea of pedals and cranks, the Dandyhorse magazine is simply great and this should be a great party.
More of my anti-hobby horse diatribe some other day, but just one last thought. It's interesting to think now how during the time of the dandyhorse, no one could imagine how to make a more efficient machine with even mechanics believing that nothing could be more efficient than a walking man. Little did they know.